AMERICAN HEART ASSOCIATION CLASSES
Southwest Training Center is pleased to offer American Heart Association courses.
Contact us to book a course. Click the "SCHEDULE NOW" to view upcoming classes and locations.
We offer Mobile Instructor Services, if you, your buisness, or your organization would beneift from having an instructor on site, we can help! Save your staffs time by having us come to you.
If you would like to request a class on a day not listed, or would like to schedule an appointment feel free to call or text:
(310)-650-6896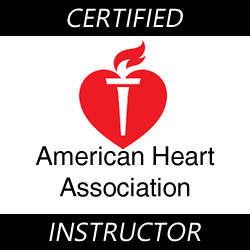 Basic Life Saving/CPR AED for providers
MOBILE INSTRUCTOR
4 student minimum, please notify how many students so we can bring appropriate number of instructors and training aids. 
Additional Mobile Service Provider Fee of $50 plus .25 cents a mile after 25 miles applies, estimated from our service locations, applied to invoice.

AHA CPR + AED

4 hours

Classroom + Skills test

Price includes student manual & carry card
FIRST AID
MOBILE INSTRUCTOR
4 student minimum, please notify how many students so we can bring appropriate number of instructors and training aids.
Additional Mobile Service Provider Fee of $50 plus .25 cents a mile after 25 miles applies, estimated from our service locations, applied to invoice.

 

AHA First Aid certification

 

4 hours

 

Classroom + Skills test

 

Price includes student manual & carry card